The 2014 ArenaBowl Matchup
by Randy Snow
Originally posted on ArenaFan.com, Wednesday, August 13, 2014
This yearís matchup in ArenaBowl XXVII is the one that fans have been dreaming of for most of the 2014 season. The Cleveland Gladiators and the Arizona Rattlers were clearly the two best teams in the Arena Football League all season long and it is fitting that they are the last two teams standing.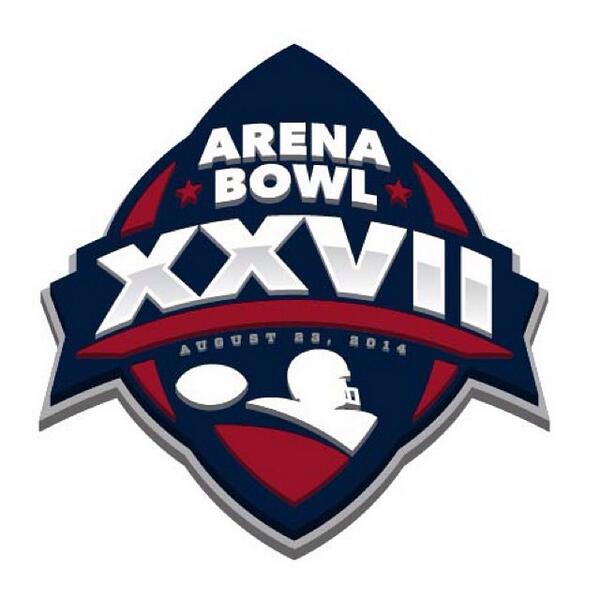 Arizona was 14-0 before losing three of their last four games during the regular season, finishing the regular season 15-3. The Rattlers have been one of the best teams in the AFL the past few years. They have been in the ArenaBowl the past three consecutive years, winning the last two in a row.

The Rattlers have won four ArenaBowl titles since the team was founded in 1992. They were champions in 1994, 1997, 2012 and 2013. From 2002-2004, Arizona also lost three straight ArenaBowl title games.

Cleveland started this season 9-0, then they lost a game to the Pittsburgh Power. After that, they went on to win another eight straight games to post a regular season record of 17-1. Along the way, the Gladiators came from behind six times to win on the last play of the game, causing their fans to stay glued to the edge of their seats until the final seconds ticked off the clock.

Last season, Cleveland posted a dismal 4-12 record. They did win their division in 2011, but they lost in the first round of the playoffs to the Georgia Force.

You could say that the Rattlers are the AFL equivalent to the NFL Pittsburgh Steelers of the 1970 while the Gladiators can be compared to the 1985 Chicago Bears. Cleveland has come out of nowhere this season, giving hope to all AFL teams that, no matter what happened last year, it has no bearing on what you can do this year.

The matchup of Arizona and Cleveland is poised to become a battle between the irresistible force and the immovable object. And donít be surprised if the winner is determined on the last play of the game! Ironically, Cleveland and Arizona did not face each other during the regular season, which will make the game even more exciting.

Will it be a fifth title for the Rattlers or the first ever title for the Gladiators? Tune in to ESPN 8 PM on Saturday, August 23 to find out.