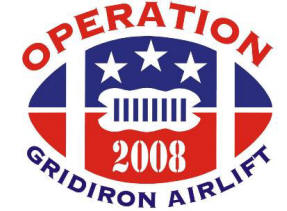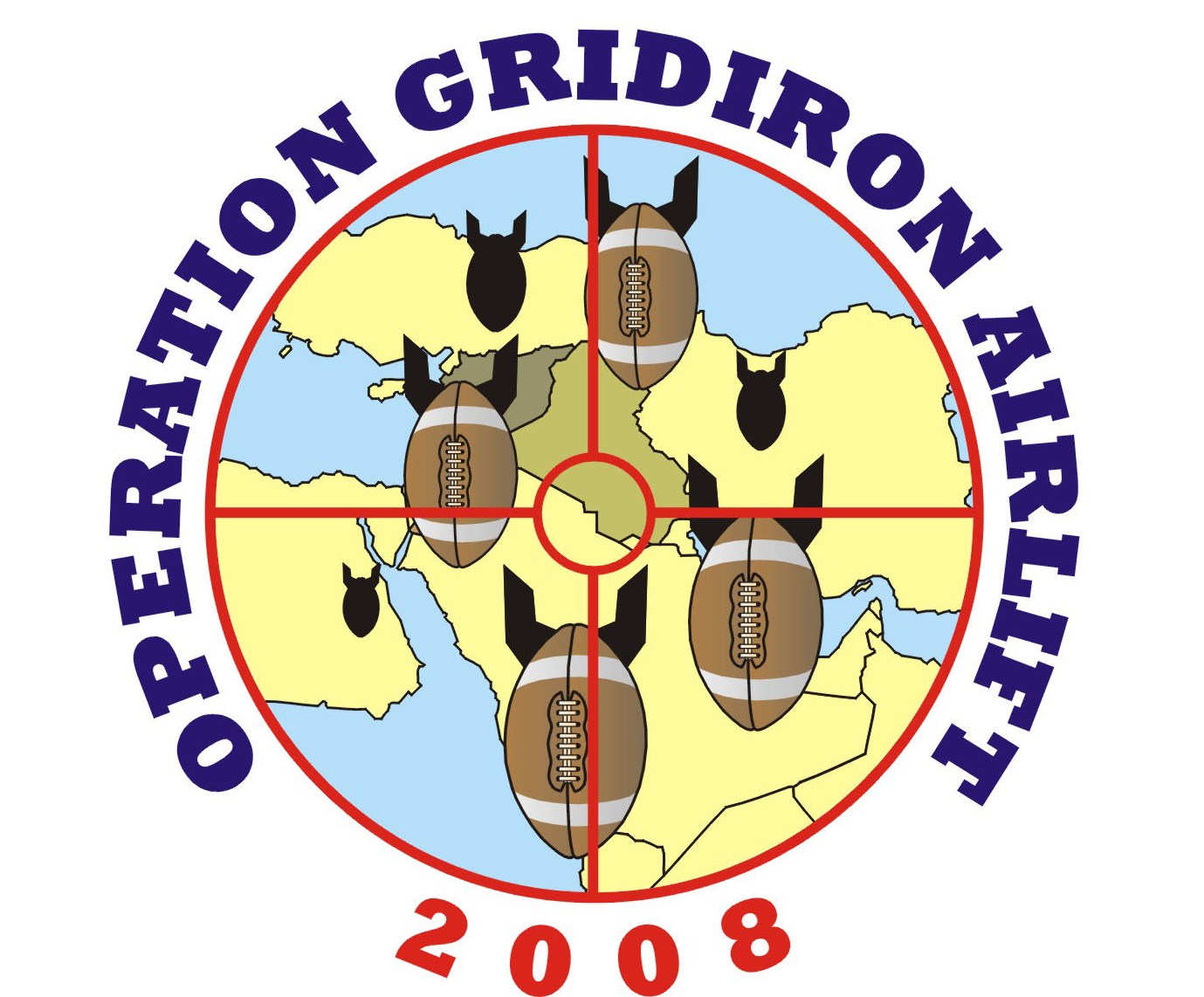 100 Footballs Delivered for Shipment to The Troops
Press Release: OGA08-PR-6
Posted: Saturday, October 18, 2008
One Hundred footballs from various pro and college football teams and leagues have been delivered to the Family Support Program Office at the Battle Creek Air National Guard Base in Battle Creek, Michigan for shipment to our troops serving overseas. The footballs were dropped off yesterday and will be shipped overseas in the coming weeks. The final destinations for the footballs are not known at this time.
Each football will be accompanied by a letter describing Operation Gridiron Airlift as well as an inflation needle for the football. The letter reads as follows;
Hello, and thank you for serving your country.
This football has been provided to you by Operation Gridiron Airlift, in conjunction with The World of Football.com.
Many pro football leagues and colleges have donated footballs with their official logos on them so that you will know that your military service is appreciated. Private donations of new and used footballs have also been received.
Included with this letter and football is an inflation needle in case the football had to be deflated during shipment. However, you will have to find your own source of compressed air to re-inflate it.
Feel free to visit www.theworldoffootball.com and click on the Operation Gridiron Airlift link on the left-hand side of the homepage to see a list of all the schools, teams and leagues that have contributed their footballs.
We would also love to get an e-mail from you at info@theworldoffootball.com letting us know that you received a football. Pictures are also welcome showing you and the football at your deployed location. Selected e-mail and photos received will be posted on the web site.
Master Sgt. Randy Snow (USAF/ANG Ret.)
Operation Gridiron Airlift Coordinator
Kalamazoo, Michigan
It's not too late to donate. Any school, team, league or individual that wants to make a football donation can still do so. Simply contact Randy at RandySnow22@yahoo.com.
About Operation Gridiron Airlift
For our troops serving overseas, the simplest gifts from home are always a welcome sight and very much appreciated. And what is more American than a football? Sometimes, just tossing a football around or organizing a friendly game while deployed overseas can be a welcome diversion, bringing a bit of home to a foreign location. That's why Operation Gridiron Airlift is collecting new and used footballs, that are in good condition, and sending them to our troops serving overseas.
The organizer of Operation Gridiron Airlift is retired Master Sergeant Randy Snow of Kalamazoo, Michigan. He spent 21 years serving in the Michigan Air National Guard and retired as a member of the Battle Creek ANG Base in 2002. Since 2003, he has covered the Arena Football League, arenafootball2, the Continental Indoor Football League and United Indoor Football. He has also covered the All American Football League and the Canadian Football League. His work can be found on ArenaFan.com, OurSportsCentral.com and AmericanChronicle.com.
Here is the list of contributors to Operation Gridiron Airlift;
Previous Operation Gridiron Airlift Press Releases
Central Michigan University Donates to Operation Gridiron Airlift (August 8, 2008)
Detroit Lions Donate Practice Footballs to the Troops (June 9, 2008)
Football Fans Will Get Their Chance to Donate at Two CIFL Games (May 9, 2008)
United States Air Force Academy Donates to the Troops (April 18, 2008)
Operation Gridiron Airlift is Underway (January 25, 2008)
Other Links
Kalamazoo Gazette Newspaper Article about Operation Gridiron Airlift (June 23, 2008)