The Grave of Paul Hornung
by Randy Snow
Original to www.theworldoffootball.com, Friday, August 25, 2023
He was a Heisman Trophy winner, a Super Bowl champion and is enshrined in three different football Halls of Fame. Is it any wonder that Paul Hornung was known as "The Golden Boy?" This is Gridiron Grave visit #49.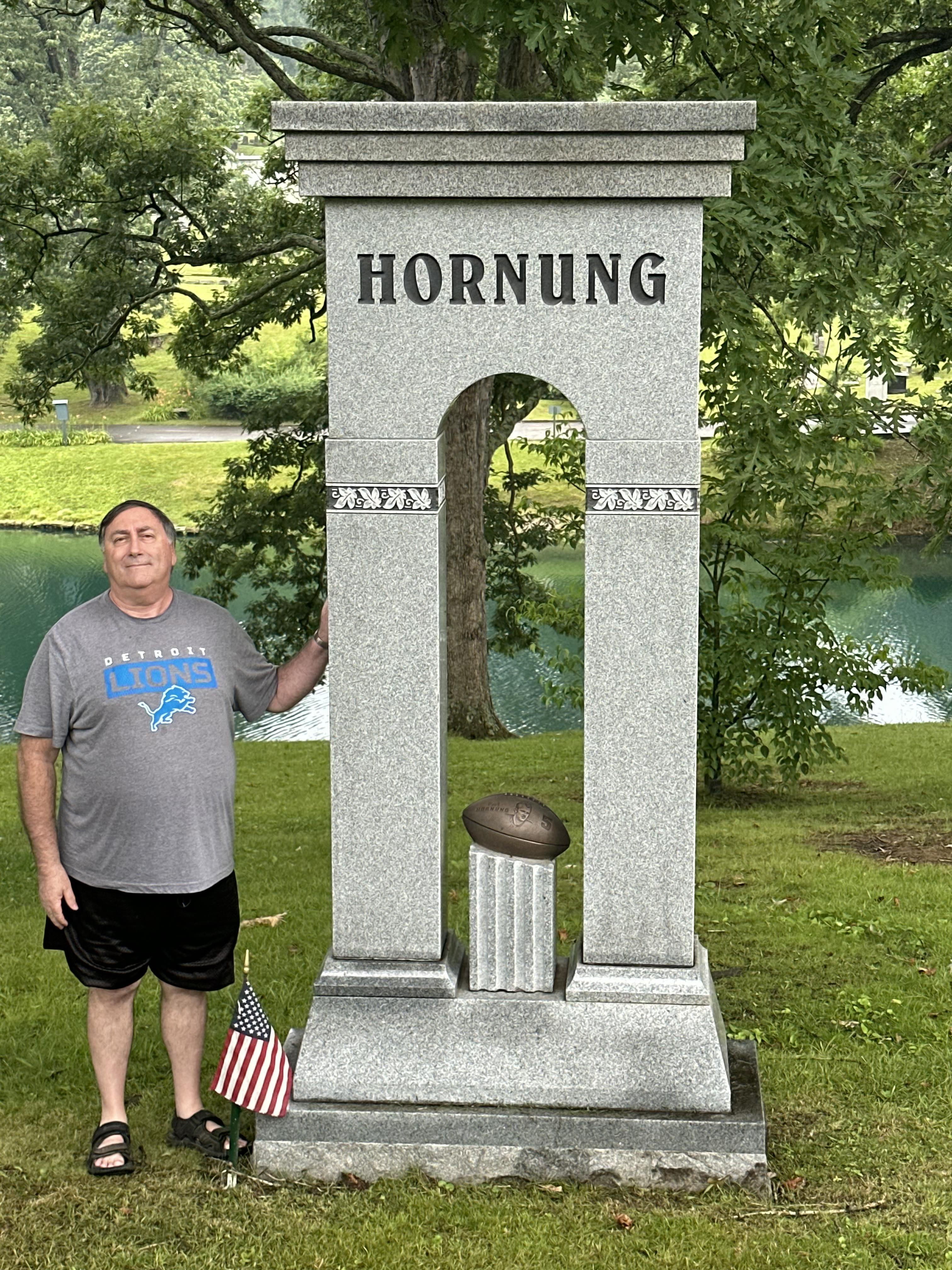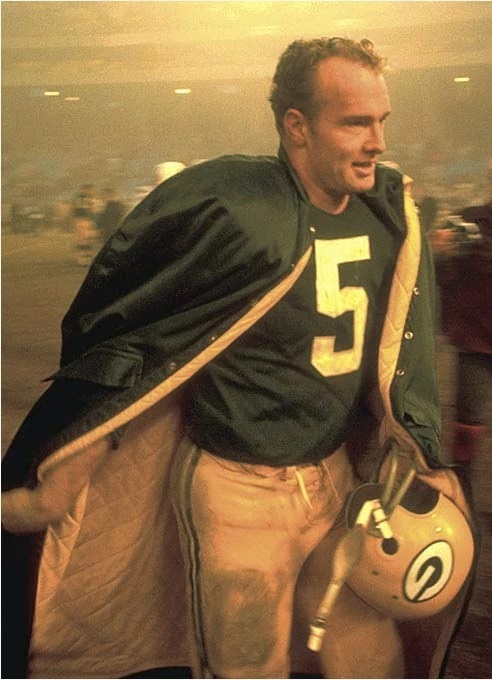 Hornung was born and raised in Louisville, KY. He was recruited by Paul "Bear" Bryant to play at the nearby University of Kentucky in Lexington, but he chose to go to Notre Dame instead.
He played college football at Notre Dame from 1954-1956. Hornung won the Heisman Trophy in 1956 despite playing on a losing team. The Fighting Irish posted a dismal 2-8 record that year.
But in his senior year, Hornung's play on the gridiron was exceptional. He carried the ball 94 times for 420 yards and completed 59 of 111 passes for 917 yards. He scored three touchdowns and had a .532 completion percentage. His 1,337 total offensive yards was second in the nation behind only quarterback John Brodie of Stanford who had 1,642 yards.
Hornung was the first overall pick in the 1957 NFL Draft by the Green Bay Packers. He played halfback for Vince Lombardi and the Packers for nine seasons, from 1957-1966. He was the NFL's Most Valuable Player in 1961. However, in 1963, he and Detroit Lions defensive tackle Alex Karras were both suspended for the entire season for gambling by the NFL.
Hornung led the NFL in scoring for three straight seasons, from 1959-1961. On December 12, 1965, he scored five touchdowns in a single game against the Baltimore Colts.
Not only could he run and pass the ball, Hornung also kicked field goals and extra points. During his nine NFL seasons he scored 62 touchdowns, kicked 190 extra points and made 66 field goals. He won four NFL titles with the Packers in 1961, 1962, 1965 and 1966, including Super Bowl I.
He then retired after the 1966 season due to lingering injuries and went into broadcasting.
Hornung was inducted into the Green Bay Packers Hall of Fame in 1975, the College Football Hall of Fame in 1985 and the Pro Football Hall of Fame in 1986.
Paul Hornung died on Nov. 13, 2020 in Louisville at the age of 84.
Finding the Grave
Paul Hornung is buried in the Cave Hill Cemetery on the north side of Louisville, KY. The address is 701 Baxter Avenue, Louisville 40204. He is buried in Section Q. Follow the main road through the cemetery and then turn left just after you cross a river and before you get to the administrative offices. Hornung's grave will be on your left along the banks of the lake. His marker is so big, you won't have any trouble seeing it.
The bronze football on his impressive cemetery monument is just like the ones that are used to honor all the members of the Packers Hall of Fame at Lambeau Field.
Kentucky Fried Chicken founder Colonel Harlan Sanders and boxing great Mohammed Ali are also buried in the Cave Hill Cemetery.