The Grave of Bo McMillin
by Randy Snow
Original to www.theworldoffootball.com, Sunday, February 27, 2022
Alvin Nugent "Bo" McMillin played football in college and during the early days of the NFL. He also coached at both levels.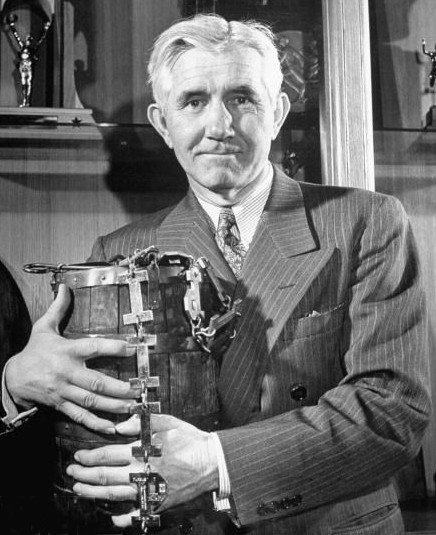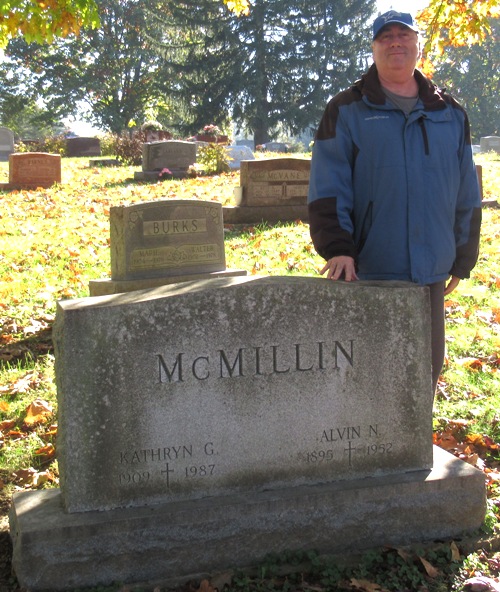 McMillion was born on January 12, 1895 in Prairie Grove, Texas. He attended North Side High School in Fort Worth, Texas and later attended Somerset High School in Somerset, Kentucky. He played quarterback at tiny Centre College in Danville, Kentucky and his greatest moment on the gridiron came on October 29, 1921 when he scored the only touchdown in a 6-0 upset win over Harvard. At the time, Harvard had not lost a game in five years.
He served in the Navy during World War I and went on to play tailback briefly in the NFL for the Milwaukee Badgers in 1922 and 1923 and also for the NFL Cleveland Indians in 1923.
He spent over 25 years as a college football head coach at four different schools. He was at Centenary College in Shreveport, Louisiana from 1922-1924, Geneva College in Beaver Falls, Pennsylvania from 1925-1927, Kansas State from 1928-1933 and Indiana University from 1934-1947. He won a Big Ten championship in 1945 with Indiana and was named College Football Coach of the Year.
He then became the head coach of the Detroit Lions from 1948-1950. He laid the groundwork for a Lions team that would be a powerhouse in the NFL during the 1950s. He signed quarterback Bobby Layne, the 1948 Heisman winner, halfback Doak Walker and end Leon Hart, the 1949 Heisman Trophy winner, all in 1950. However, he was replaced by Buddy Parker as head coach in 1951. McMillin posted a disappointing 12-24 record in his three seasons with the Lions. Detroit would go on to win its first of three NFL titles during the 1950s, just two years later, in 1952.
McMillin then became the head coach of the Philadelphia Eagles in 1951, replacing head coach Greasy Neale, who had led the Eagles to back-to-back NFL titles in 1948 and 1949. However, McMillin was forced to resign after a 2-0 start due to stomach cancer. He died the following spring, on March 31, 1952, at the age of 57.
McMillin was inducted into the College Football Hall of Fame in 1951, the Indiana Athletics Hall of Fame in 1982, the Centre College Hall of Fame in 1992 and the Geneve College Athletics Hall of Fame in 2020.
If you go
You will find the graves of Alvin "Bo" McMillin and his wife, Kathryn in the Rose Hill Cemetery in Bloomington, Indiana. He is in Section H (Lot 94). His marker is right next to the road so it is easy to see it as you drive around the perimeter of the section.