The Grave of Neil Worthington Snow
by Randy Snow
Original to www.theworldoffootball.com, Monday, August 1, 2022
As you may know by now, I have a passion for finding and visiting the graves of former football players, coaches, owners and others who have made The World of Football a better place. It is an awesome feeling to stand next to the final resting place of someone that I have read about in books or seen on film. It makes them more than just a name on a page, they become real.
Recently, I had the honor of visiting the grave of Neil Worthington Snow in Detroit. (As far as I know, we are not related.) For me, this was grave visit #34.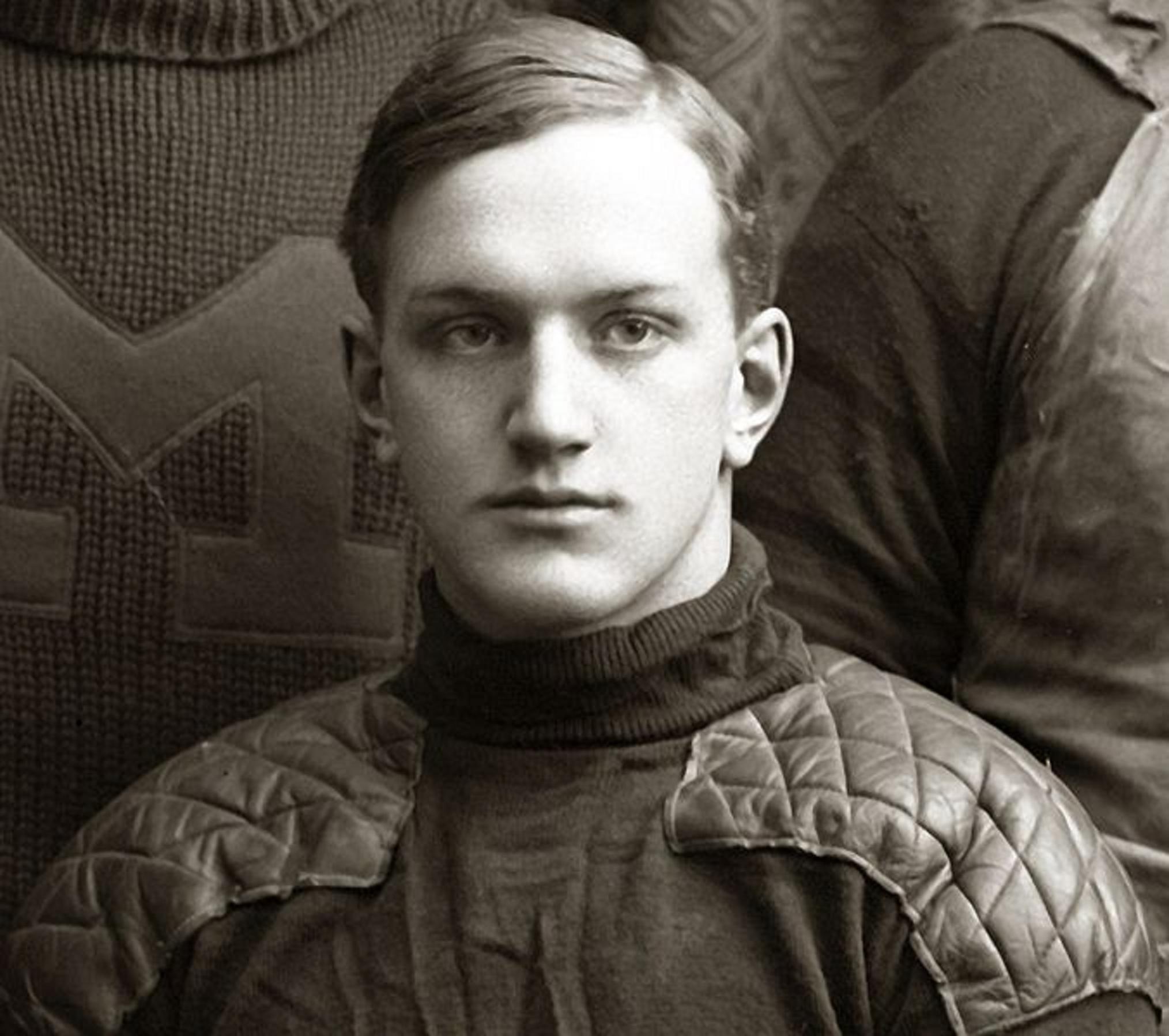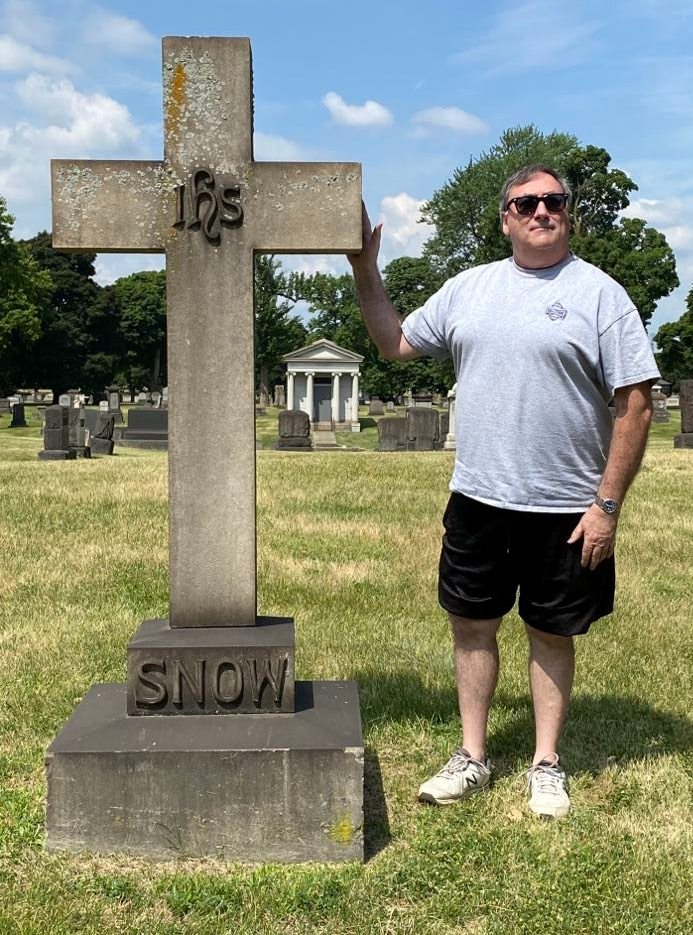 Neil Snow was born in Detroit on November 10, 1879. He played end and fullback in college at the University of Michigan from 1898-1901. In his senior season of 1901, the Wolverines went 10-0 in the regular season, all by shutouts. They outscored their opponents 501-0.
Michigan then capped off the season with a trip to Pasadena, CA to play in the first ever post-season college football game called, The Rose Bowl. Michigan shut out Stanford 49-0 on January 1, 1902 and ended the season outscoring their opponents 550-0. In the Rose Bowl game, Snow scored the first ever touchdown in Rose Bowl History as well as four more for a total of five. (A record that still stands today.) He scored from the two, four, six, eight and 17-yard lines. (In those days, touchdowns counted for five points.) In 1953, Snow was retroactively named the MVP of the game when the award was officially created.
Snow was a 10-time letter winner at Michigan in football, track and baseball. He was awarded two letters in track, highlighted by his Big Ten high jump title in 1902. Walter Camp, the Father of American Football, once said of Neil Snow, "No college ever developed a better all-around athlete."
1901 was also the first season at Michigan for head coach Fielding Yost. He was known as "Hurry Up Yost" because he taught his players to hurry back to the line of scrimmage after every play to run another one before their opponent was ready. His players were well conditioned athletes and would simply wear down the other team during a game. Yost's early teams were also known as the "Point-A-Minute" teams because they averaged around 60 points per game.
Snow was Michigan's second All-American. The first was center William Cunningham in 1898.
Following his impressive college athletic career, Snow was received many offers from high schools and colleges to become a coach, but he turned them all down. He did, however, work as a game official for college football games. Snow was more interested in a business career. He went to work at the Detroit Twist Drill Company where he spent time as the company's treasurer, general manager and even the company president. Snow died suddenly of a heart attack on January 22, 1914 at the young age of 34 after playing a game of squash.
Neil Snow was inducted into the College Football Hall of Fame in 1960, the University of Michigan Hall of Honor in 1990 and the Rose Bowl Hall of Fame in 1990.
Soon after his death, American poet, Edgar A. Guest, composed the following poem;
Neil Snow
The whistle sounds! The game is o'er!
We pay our tribute now with tears
Instead of smiling eyes and cheers.
Neil Snow has crossed the line once more.
Life's scrimmage ends! A manly soul
Now passes bravely through the night,
Undaunted still and Spotless White.
Neil Snow has made another goal.
The crowds depart. The setting sun
Blazes his pathway to the west.
The stamp of valor's on his breast.
Neil Snow, the Master's M, has won.
Finding his Grave
Neil Snow is buried in the Woodmere Cemetery in Detroit. The address is 9400 West Fort Street. The cemetery entrance is at the corner of Woodmere Avenue and West Fort Street. He is located in Section D at the top of a hill. Look for a very tall spire or obelisk. Next to that is the family marker, a cross with the name SNOW at the bottom of it. Neil and several of his family members have individual markers in front of the Snow family marker.