Are you ready for some football history?
Is your club or organization looking for a speaker for an upcoming event? Well, look no further.
The World of Football offers four unique lectures on football history that will educate as well as entertain.
Gridiron Integration: African-American Triumphs and Struggles for Equality in Football (20-30 minutes)
Hear the stories, both tragic as well as inspirational, of African-American players who paved the way for others to follow including Charles Follis, Johnny Bright, Ernie Davis, Willie Thrower, Doug Williams, and Ulysses "Crazy Legs" Curtis.
Iconic Figures in Football History (20-30 minutes)
Players and coaches who made an impact on the game throughout the years are profiled. Men like Walter Camp, Glenn "Pop" Warner, Jim Thorpe, Bronko Nagurski, Knute Rockne, John Heisman and the Four Horsemen of Notre Dame.
Pro Football Leagues: Past, Present and Future (20-30 minutes)
Learn about professional football leagues that have come and gone over the years like the All America Football Conference (1946-1949), the World Football League (1974-1975) and the United States Football League (1983-1985). You will also learn about the ones that enjoy continued success today, such as the National Football League, the Canadian Football League and the Arena Football League.
The History of Football - 101 (1 hour)
This lecture includes many of the topics from the other three lectures including a look at iconic figures in football history and pro football leagues from the past, present and future.
Contact me for lecture details and availability at;
or on Twitter - @randysnow22 or @TWOFKalamazoo
---
Click here to view/download a tri-fold brochure in a .pdf format that describes the lectures offered.
Printing Instructions (after downloading):
Within Adobe Acrobat Reader,
Click on FILE then PRINT
Select "Print on both sides of paper" and "Flip on short edge"
* * *
Click here to view/download my bio and lecture guide in a .pdf format.
---
About the Lecturer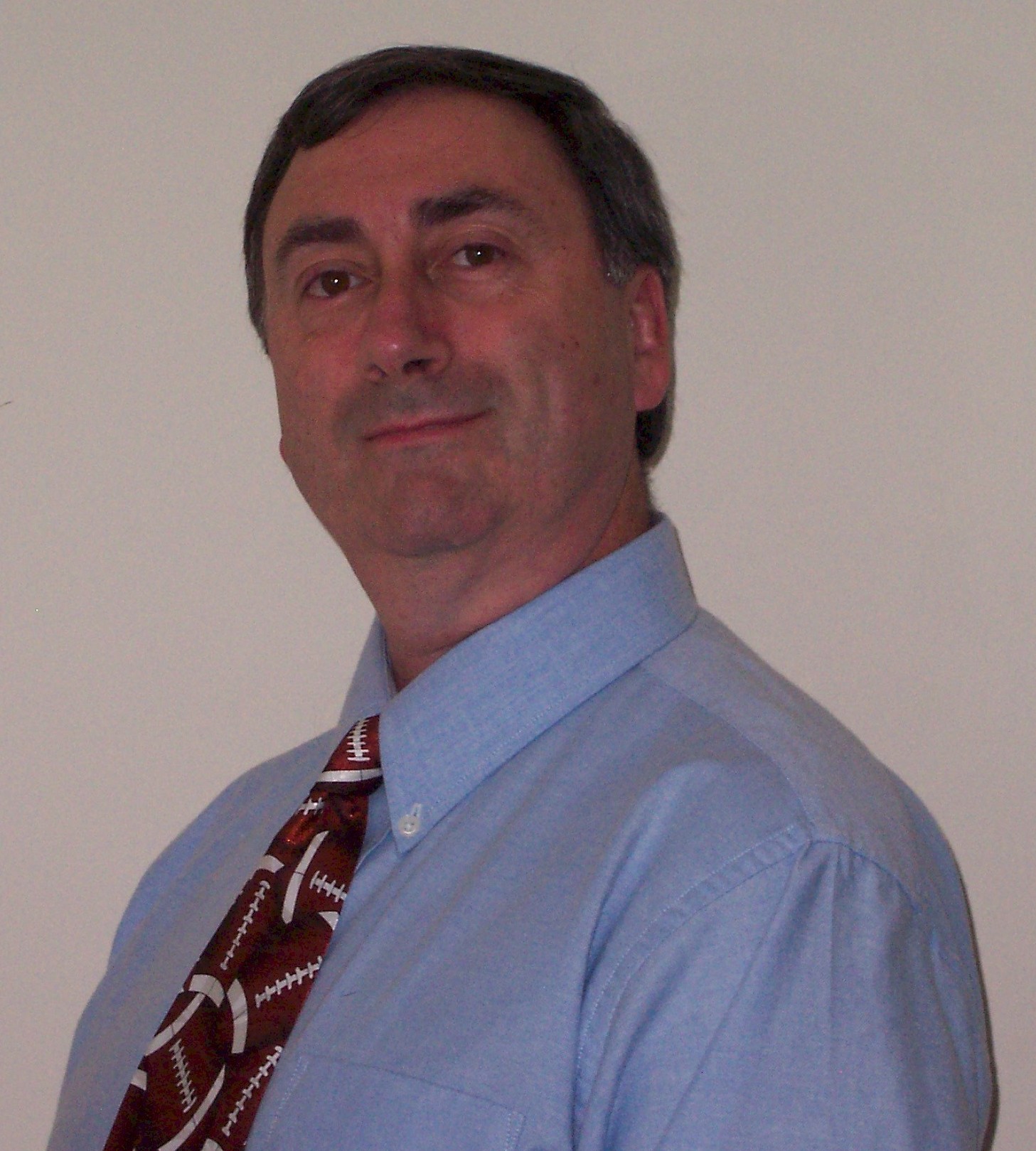 My name is Randy Snow and I am from Kalamazoo, Michigan. I attended my first NFL football game in 1975 at the age of 16. Over the years I have attended games in the USFL, the Arena Football League, the Canadian Football League, college, high school and pee-wee football games as well as many indoor football league and womens football games. I have written over 300 articles on the subject of football, many of them can be found in the "My Articles" section of this web site. I have also traveled the eastern half of the country quite a bit over the past several years attending games and visiting historical football locations. I am a current member of the Professional Football Researchers Association and a past member of the Arena Football League Writer's Association. For even more information, click on the "About Us" button at the top of the page.
---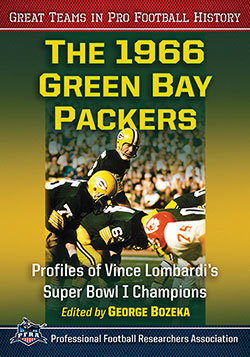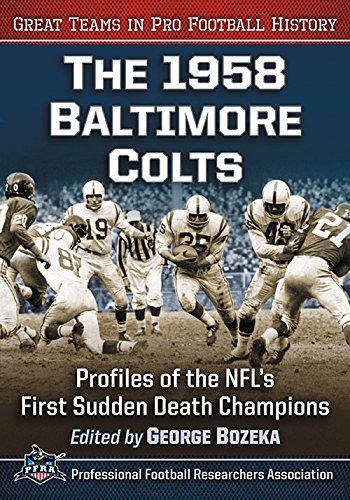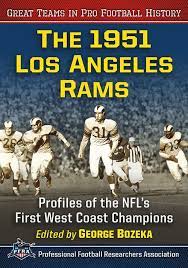 I have been a member of the Professional Football Researchers Association (PFRA) since 2011. The organization has written three books so far in a series called, "Great Teams in Pro Football History."
For the 1966 Green Bay Packers book, which was published in 2016, I wrote two chapters; The History of Lambeau Field and a profile of wide receiver Boyd Dowler. Twenty three member of the PFRA contributed to the book.
I also contributed two chapters to this 2018 book on the 1958 Baltimore Colts. I wrote the chapter on the Colts Marching Band and a profile of center Buzz Nutter.
A third book comes out at the end of 2021 about the 1951 Los Angeles Rams. For this book I did profiles of halfback Glenn Davis, a.k.a. Mr. Outside, the 1946 Heisman Trophy winner from Army and halfback Vitamin T. Smith.
These books are published by McFarland Publishing. Here are links to where you can purchase them online;
1966 Green Bay Packers Book - https://mcfarlandbooks.com/product/the-1966-green-bay-packers/
1958 Baltimore Colts Book - https://mcfarlandbooks.com/product/the-1958-baltimore-colts/
1951 Los Angeles Rams Book - https://mcfarlandbooks.com/product/the-1951-los-angeles-rams/
---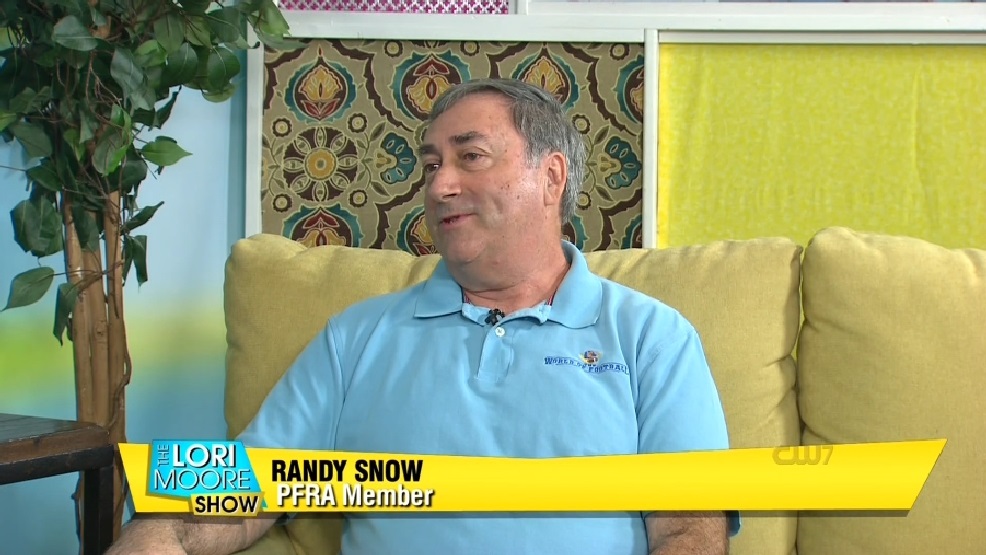 Here is a link to an interview I did on local TV in Kalamazoo about the Packers book in 2016;
http://wwmt.com/features/lori-moore-show/082616-randy-snow-professional-football-researchers-association
---
Below is a picture of me after giving my first public lecture on football history to the Battle Creek Exchange Club in Michigan on July 16, 2014.
The lecture that day was Gridiron Integration.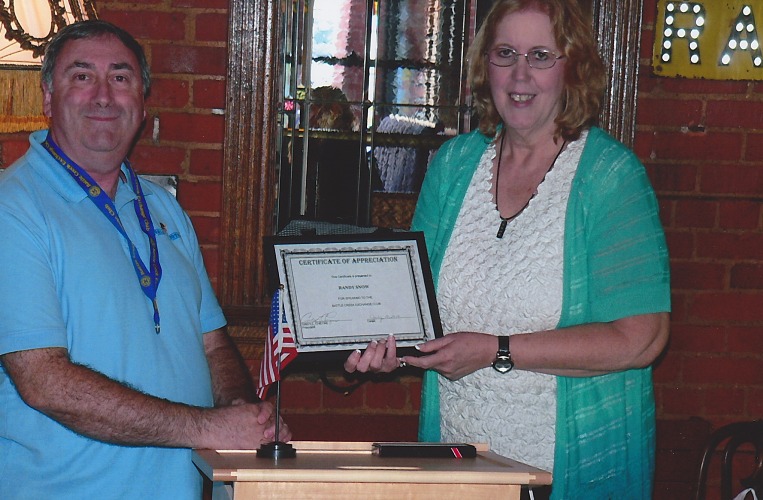 Below are some pictures from a lecture I gave at the Gilmore Car Museum in Hickory Corners, Michigan on February 15, 2015.
The lecture that day was The History of Football - 101.