A Tribute to Pat Tillman
November 6, 1976 - April 22, 2004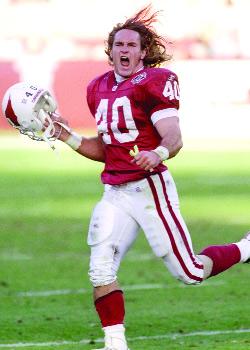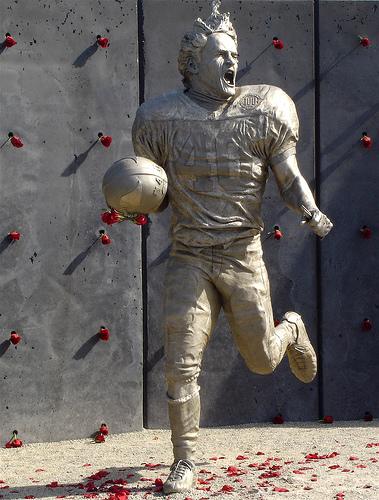 A Poem by Jerry Mitchell of Apache Junction, Arizona
Men like him are far and few
He left a life of luxury
for the red, white and blue.
Growing up as a kid
he always gave it his all,
And when he got to ASU
his goal was to play football.
After a great career at ASU
He was one of the very few
who could still play football
and have some fun,
So he played for the Cardinals
in the Valley of the Sun.
After 911 he would learn
that to serve his country
was now his turn.
He went away to war
to do his part.
And when he came back,
all of us
had a broken heart.
He left his family, his friends,
and a wonderful wife
but this is the way
he wanted to spend his life.
We'll never know why he died
But we were all proud
to have him on our side.
---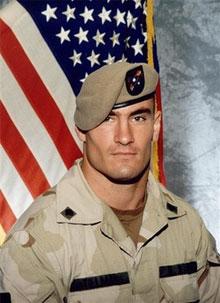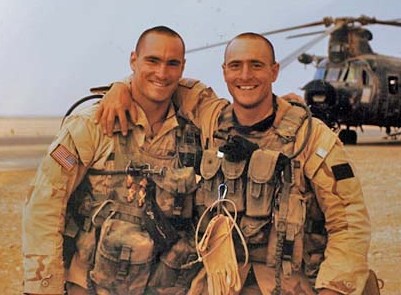 Pat (left) and his brother Kevin in Saudi Arabia (2003)
---
On May 27, 2010, Pat Tillman was selected to be inducted into the College Football Hall of Fame. He was enshrined on July 16, 2011.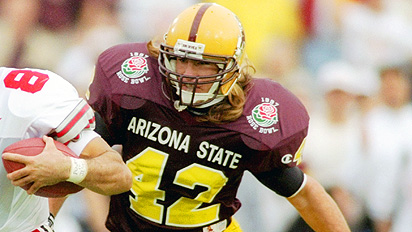 ---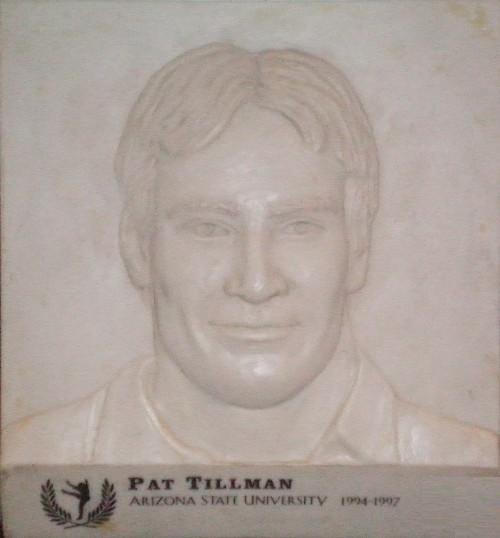 Pat Tillman's Class of 2011 enshrinement plaque at the College Football Hall of Fame
---
Click here to learn more about the Pat Tillman Foundation