The Grave of George Jewett
by Randy Snow
Original to www.theworldoffootball.com, Sunday, April 3, 2022
I recently travelled to Ann Arbor, Michigan to visit the grave of an African-American pioneer in the Big Ten Conference. This was a return visit to the Forest Hills Cemetery for me. I was at this particular cemetery was back in 2014 when I visited the graves of Michigan coaches Bo Schembechler and Fielding Yost, legendary Michigan radio broadcaster, Bob Ufer and Michigan quarterback and former Pro Football Hall of Fame Executive Director, Peter Elliot.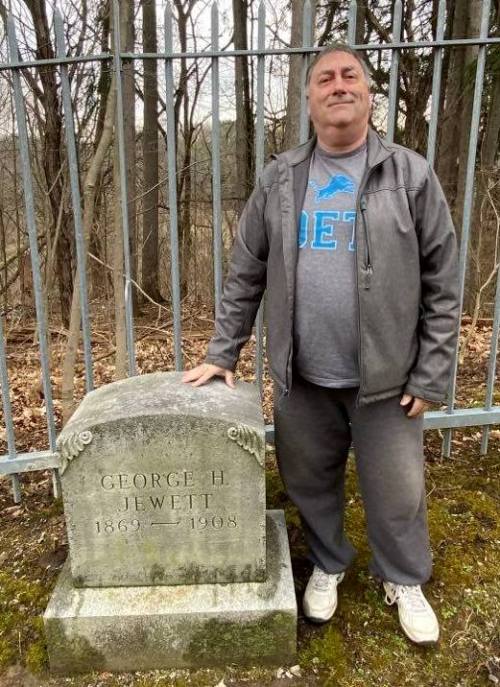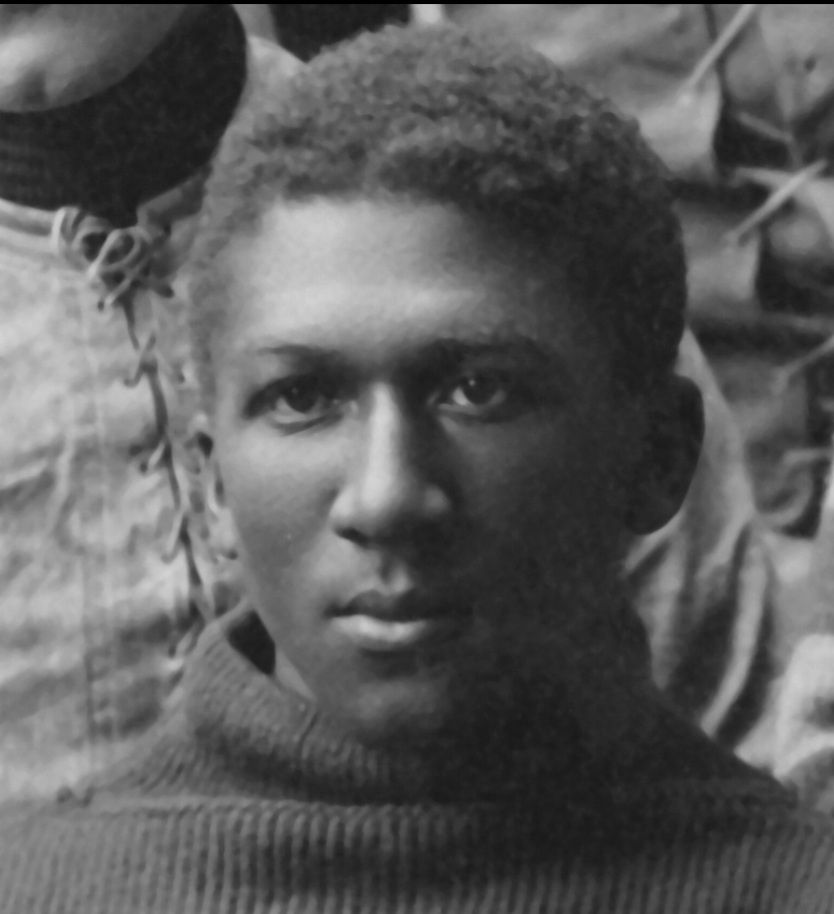 This time, I was there to find the grave of George Henry Jewett II. Jewett was the son of a blacksmith and grew up in Ann Arbor, Michigan. He was the valedictorian of his high school class at Ann Arbor Pioneer, which is today called Ann Arbor High School. He was an outstanding high school athlete as well, participating in football, baseball and track.
Jewett enrolled at the University of Michigan to study medicine, but he also played football for the Wolverines in 1890 and 1892, becoming the first African-American to play at the school. Jewett was a fullback, halfback and kicker.
However, after two years at Michigan, he was informed by the Dean of the Medical School, Victor Vaughn, that he could play not football and attend the medical school at the same time. In 1893, Jewett enrolled at Northwestern University in order to finish his medical degree. He also played football for the Wildcats in 1893 and 1894, becoming the first black player at Northwestern as well.
He earned his medical degree, became a doctor, and set up a practice in Chicago. In 1899, he returned to Ann Arbor and briefly tried his hand at coaching college football, first at Michigan State, which was known as Michigan Agricultural College at the time, and then at Olivet College. He also owned a dry-cleaning business in Ann Arbor.
Sadly, George Jewett died suddenly of heart disease in 1908 at the age of just 38. Jewett left behind a wife and two young sons.
Both Michigan and Northwestern wanted to honor the legacy of Dr. George Jewett for being the first black football player at both schools and to keep his legacy alive. So, they decided to create a football rivalry trophy between the two schools in his name.
The first game that featured the George Jewett Trophy was played on October 23, 2021. It was played at "The Big House" in Ann Arbor and the Wolverines won the game 33-7, improving their record to 7-0 on the season.
Dr. George Jewett's groundbreaking contributions at two Big Ten schools will now live on forever. As long as the two schools continue to meet on the gridiron, the George Jewett Trophy will be on the line and bring awareness of his story to a new generation of fans.
If You Go
The Forest Hills Cemetery is located at 415 S. Observatory in Ann Arbor, Michigan 48104.
The grave of George Jewett II is in Section B, which is in the very back of the cemetery. You will need a cemetery map to find it as there are no markers to identify the sections once you get there. You can find a cemetery map online. This section is a very narrow strip of land along the road. If you are heading north, his headstone is back along the fence just before the road takes a big dip downhill. Jewett's father and son, both named George as well, are also buried in Section B.
Related articles
The Graves of Bob Ufer and Peter Elliott